Recently, as I woke up and made my way downstairs, I noticed a journal laying open on the couch. It wasn't my journal nor was it my handwriting — it was my moms.
I picked up the book and began to read the words that filled the pages. I don't know how the journal got there, and I don't know where it came from. What I do know is that these words were meant for someone — even a reminder to myself.
This season, I can't help but thank the Lord for giving me the nudge to step out and get moving. My life is changing along with so many others and it's all because I stepped out in FAITH.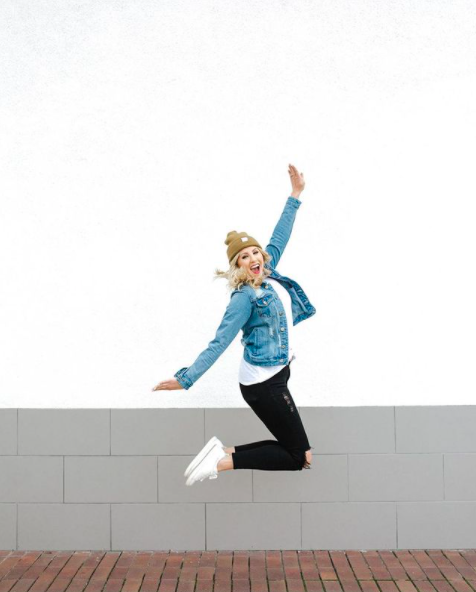 "If your mind is troubled and you have no peace and your decision is causing trouble, DON'T DO IT. Don't talk yourself into it.
But if there is even a little bit of excitement within you, I encourage you to step out and have COURAGE.
Don't ever assume that where you've been or where you are is as good as it gets. Don't believe that your history or your past is your destiny. Choose instead to BELIEVE that God is going to do something even better in your life.
Have courage.
Let God lead.
Put your hope in him.
Get ready for the most exciting journey you can imagine!
If you don't know what to do, just START MOVING.
A parked car goes nowhere. Get going and let God direct your steps. Never put your life in park."