Did you know that one of our greatest weapons is hope?
Hope is one of the most powerful and energizing words in the English language. It is something that gives us power to keep going in the toughest of times.
It's been said that a person can live 40 days without food, four days without water, four minutes without air, but only four seconds without hope.
if you are feeling lost, if you are feeling low, if you are feeling unworthy hear me when I tell you that those are lies and emotions meant to keep you from becoming the person God created you to be.
Make a decision to release yourself from those lies and fears.
The Lord loves you more than you know. Tonight as you lay your head down remember these words ….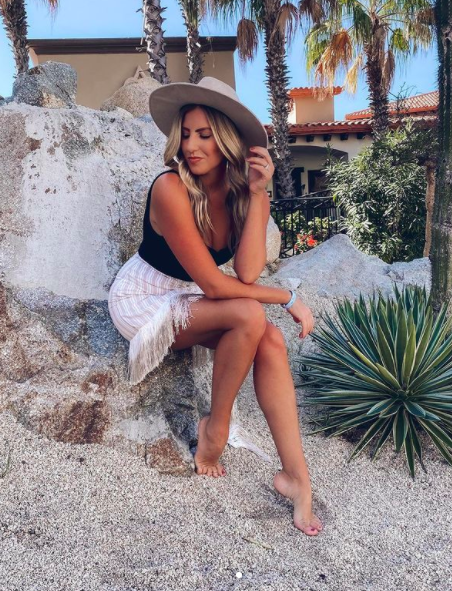 "𝐓𝐡𝐞 𝐰𝐞𝐚𝐩𝐨𝐧 𝐦𝐚𝐲 𝐛𝐞 𝐟𝐨𝐫𝐦𝐞𝐝
𝐛𝐮𝐭 𝐢𝐭 𝐰𝐨𝐧'𝐭 𝐩𝐫𝐨𝐬𝐩𝐞𝐫.
𝐖𝐡𝐞𝐧 𝐭𝐡𝐞 𝐝𝐚𝐫𝐤𝐧𝐞𝐬𝐬 𝐟𝐚𝐥𝐥𝐬 𝐢𝐭 𝐰𝐨𝐧'𝐭 𝐩𝐫𝐞𝐯𝐚𝐢𝐥
'𝐂𝐚𝐮𝐬𝐞 𝐭𝐡𝐞 𝐆𝐨𝐝 𝐈 𝐬𝐞𝐫𝐯𝐞 𝐤𝐧𝐨𝐰𝐬 𝐨𝐧𝐥𝐲 𝐡𝐨𝐰 𝐭𝐨 𝐭𝐫𝐢𝐮𝐦𝐩𝐡.
𝐌𝐲 𝐆𝐨𝐝 𝐰𝐢𝐥𝐥 𝐧𝐞𝐯𝐞𝐫 𝐟𝐚𝐢𝐥
𝐎𝐡, 𝐌𝐲 𝐆𝐨𝐝 𝐰𝐢𝐥𝐥 𝐧𝐞𝐯𝐞𝐫 𝐟𝐚𝐢𝐥.
𝐈'𝐦 𝐠𝐨𝐧𝐧𝐚 𝐬𝐞𝐞 𝐚 𝐯𝐢𝐜𝐭𝐨𝐫𝐲 𝐟𝐨𝐫 𝐭𝐡𝐞 𝐛𝐚𝐭𝐭𝐥𝐞 𝐛𝐞𝐥𝐨𝐧𝐠𝐬 𝐭𝐨 𝐲𝐨𝐮 𝐋𝐨𝐫𝐝. 𝐓𝐡𝐞𝐫𝐞'𝐬 𝐩𝐨𝐰𝐞𝐫 𝐢𝐧 𝐭𝐡𝐞 𝐦𝐢𝐠𝐡𝐭𝐲 𝐧𝐚𝐦𝐞 𝐨𝐟 𝐉𝐞𝐬𝐮𝐬.
𝐄𝐯𝐞𝐫𝐲 𝐰𝐚𝐫 𝐡𝐞 𝐰𝐚𝐠𝐞𝐬 𝐇𝐞 𝐰𝐢𝐥𝐥 𝐰𝐢𝐧
𝐈'𝐦 𝐧𝐨𝐭 𝐛𝐚𝐜𝐤𝐢𝐧𝐠 𝐝𝐨𝐰𝐧 𝐟𝐫𝐨𝐦 𝐚𝐧𝐲 𝐠𝐢𝐚𝐧𝐭
'𝐂𝐚𝐮𝐬𝐞, 𝐈 𝐤𝐧𝐨𝐰 𝐡𝐨𝐰 𝐭𝐡𝐢𝐬 𝐬𝐭𝐨𝐫𝐲 𝐞𝐧𝐝𝐬
𝐘𝐞𝐬, 𝐈 𝐤𝐧𝐨𝐰 𝐡𝐨𝐰 𝐭𝐡𝐢𝐬 𝐬𝐭𝐨𝐫𝐲 𝐞𝐧𝐝𝐬."
God is for you.
He will never forsake you.
Sleep well my friends.
I love you and am praying for you tonight. 🙏🏼